State support now covers less than 15 percent of UC Irvine's total budget. Now, more than ever, private gifts are vitally important to ensure the excellence of the Department's varied scholarly activities. Individuals, foundations and corporations that value our work have a profound and beneficial impact on research, scholarships and fellowships and community outreach programs.
We appreciate support in its priority giving areas, described below.
For additional information, please contact:
Doug Colby
Senior Director of Development
(949) 824-0383
dccolby@uci.edu

Center for Psychology and Law
The Center for Psychology and Law is a focal point for research linking the fields of psychology and law. The Center's primary goals are to foster collaboration and communication among academics, legal professionals, policy makers, and the general public, and to address areas of inquiry where social sciences and legal systems intersect. Our mission is to bridge the gap between scientific evidence and public policy. To donate directly to the Center, click here.
Health Psychology Endowed Chair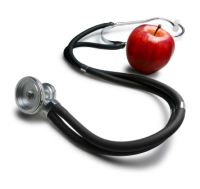 Skyrocketing healthcare costs, scientific findings linking childhood poverty to health and disease later in life, and the promise of early interventions that promote longer and healthier lives beg for more research in developmental health psychology. Childhood and adolescence have long been recognized as critical times of growth and development, and research increasingly points to early life experiences as playing a crucial role in vulnerability to chronic illness later in life. The Department of Psychology and Social Behavior seeks a major gift(s) to recruit a scientist working at the intersection of developmental and health psychology. This cutting edge interdisciplinary scholar would study how physiological, psychological and social processes interact over the life course to affect the development, management and treatment of age-related conditions such as cardiovascular disease, asthma, and autoimmune disorders.
For example, one of the most promising sets of findings in this field are those systematically linking low socioeconomic status in childhood with degradation in the body's immune response that in turn increases vulnerability to cardiovascular disease later in life. Other fascinating examples of developmental health psychology research include how adolescent brain development affects risk perception and health-related decision making, and how media use in adolescence (television, videogames, internet) affects weight control (a major risk factor for many diseases of aging). Identifying the mechanisms underlying these effects and determining interventions to address them is critical for enhancing health in both childhood and later adulthood.
Colloquium Series
Our departmental colloquium series strives to bring top researchers in the field of psychology to our campus on a weekly basis during the academic year. Lectures are on a wide variety of interesting and relevant topics and are open to the public. Our graduate and undergraduate students and the community benefit greatly from the opportunity to learn and collaborate.