State support now covers less than 15 percent of UC Irvine's total budget. Now, more than ever, private gifts are vitally important to ensure the excellence of the Department's varied scholarly activities. Individuals, foundations and corporations that value our work have a profound and beneficial impact on research, scholarships and fellowships and community outreach programs.
We appreciate support in its priority giving areas, described below.
For additional information, please contact:
Doug Colby
Senior Director of Development
(949) 824-0383
dccolby@uci.edu

Center for Psychology and Law
The Center for Psychology and Law is a focal point for research linking the fields of psychology and law. The Center's primary goals are to foster collaboration and communication among academics, legal professionals, policy makers, and the general public, and to address areas of inquiry where social sciences and legal systems intersect. Our mission is to bridge the gap between scientific evidence and public policy. To donate directly to the Center, click here.
Health Psychology Endowed Chair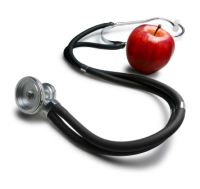 Skyrocketing healthcare costs, scientific findings linking childhood poverty to health and disease later in life, and the promise of early interventions that promote longer and healthier lives beg for more research in developmental health psychology. Childhood and adolescence have long been recognized as critical times of growth and development, and research increasingly points to early life experiences as playing a crucial role in vulnerability to chronic illness later in life. The Department of Psychology and Social Behavior seeks a major gift(s) to recruit a scientist working at the intersection of developmental and health psychology. This cutting edge interdisciplinary scholar would study how physiological, psychological and social processes interact over the life course to affect the development, management and treatment of age-related conditions such as cardiovascular disease, asthma, and autoimmune disorders.
For example, one of the most promising sets of findings in this field are those systematically linking low socioeconomic status in childhood with degradation in the body's immune response that in turn increases vulnerability to cardiovascular disease later in life. Other fascinating examples of developmental health psychology research include how adolescent brain development affects risk perception and health-related decision making, and how media use in adolescence (television, videogames, internet) affects weight control (a major risk factor for many diseases of aging). Identifying the mechanisms underlying these effects and determining interventions to address them is critical for enhancing health in both childhood and later adulthood.
Science to Fight Injustice Lecture Series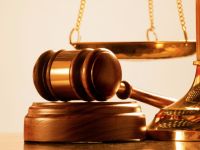 Justice can and should be fairly and predictably delivered. Sometimes it is. Sometimes it isn't. When justice is not delivered and miscarriages of justice occur, people and communities suffer. The Science to Fight Injustice Lecture Series, a sustained effort to examine and address the problem of "justice delivered and justice denied," is proposed by Distinguished Professor Elizabeth Loftus in collaboration with the Center for Psychology and Law and the Center for Law, Society, and Culture. The series is poised to become a viable nexus for academic researchers and the many practitioners in the world of criminal justice to come together with the common goal of delivering justice. It also provides a forum for developing programs and funding scholarships related to the examination of justice in the criminal justice system, including everything from police to the courts to corrections.
Under the leadership of Professor Loftus and with the support of her scholarly colleagues, Science to Fight Injustice would provide two educational opportunities to help UC Irvine students, the public, and legal/law enforcement professionals better understand the use and interpretation of science in the law, including the latest findings in basic research that speak to how justice is delivered and the circumstances under which is a false promise.With Professor Loftus' leadership, prominent scholars from across the United States will be brought to the campus to share their knowledge with the campus community and the local public and to interact more informally with faculty and students. Their impact has the potential to instill passion in our students, many of whom will go on to become major players in the world of criminal justice, and to provide them with information concurrent with a high caliber of educational training. The second prong of the project proposed is a one-day training session for legal professionals in Orange County. The training session would be open to attorneys, paralegals, judges, law enforcement personnel and other professionals throughout the legal system. The aim of the program is to educate the audience about scientific developments and their application to the legal field.
Colloquium Series
Our departmental colloquium series strives to bring top researchers in the field of psychology to our campus on a weekly basis during the academic year. Lectures are on a wide variety of interesting and relevant topics and are open to the public. Our graduate and undergraduate students and the community benefit greatly from the opportunity to learn and collaborate.